Monsoon Weatherproof & Tear Proof Paper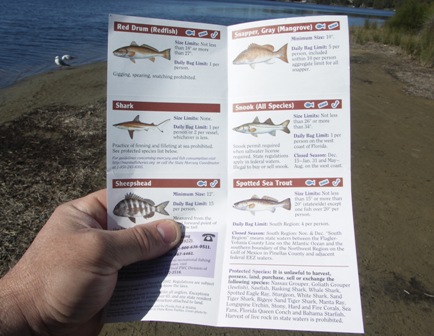 Monsoon Weatherproof & Tear Proof Paper is a high quality, technologically advanced laminated paper that can be used for a wide variety of applications. This Tear Proof and Water Resistant Paper is manufactured using a patented process to provide an innovative alternative to synthetic papers and other tear resistant products. This highly durable paper is suitable for Digital Copiers, Laser Printers and traditional printing methods. See full range of Monsoon Paper below.
Monsoon Tear Proof Paper has great benefits and features
No Hassle Printing– Monsoon Paper prints just like normal paper and is guaranteed in Inkjet, Laser Printers and Copiers.
Great Performance– Monsoon Paper is highly durable, tear and water resistant. The paper demonstrates superior fold integrity. Can be Embossed, die-cut, perforated, glued or laminated.
The Right Price– Monsoon Paper is great value. Highly affordable because it's a paper, not synthetic.
Thousands of Applications– OH & S Instruction Manuals, PODD Communication Books, ID Cards, Maps, Archival Documents, Menus, tags, Book Covers, Horticultural Tags, Certificates, Technical Manuals, Plans, Special Education Teaching Aids and much more.
Monsoon Weatherproof & Tear Proof Paper is Laminated Internally
Monsoon Weatherproof & Tear Proof Paper provides the durability of synthetic paper products, but with the significant printing and converting advantages of real paper. It has an exceptionally smooth and even print surface for superior graphic reproduction and supports 600dpi print resolution.
Monsoon Paper is laminated internally (paper-film-paper) making it perfect for use in harsh conditions, guaranteeing long lasting performance for applications requiring an extended shelf life. Patented to resist Tearing, Water and Grease, the product is both acid free and has neutral pH. Monsoon Paper can be written on with pencil or pen. Call or email Meter for samples.
Range Of Monsoon Weatherproof & Tear Proof Paper
Monsoon Tear Proof Paper is available in two thicknesses- 100 Micron (Standard) and 150 Micron (Heavyweight) in A4 and A3 sizes and in a variety of sheet pack sizes. SRA3 size also available for trade customers. Other sizes can be cut to order for volume quantities. Click on the links below for more information and quantity discounts on each item.
A4 Monsoon Paper
MP10A4    – Monsoon Weatherproof Paper A4 100 gsm (Box 100 Sheets)
MP10A42  – Monsoon Weatherproof Paper A4 100 gsm (Box 200 Sheets)
MP10A45   – Monsoon Weatherproof Paper A4 100 gsm (Box 500 Sheets)
A3 Monsoon Paper
MP10A3    – Monsoon Weatherproof Paper A3 100 gsm (Box 100 Sheets)
MP10A32  – Monsoon Weatherproof Paper A3 100 gsm (Box 200 Sheets)
MP10A35   – Monsoon Weatherproof Paper A3 100 gsm (Box 500 Sheets)
A4 Monsoon Paper Heavyweight 150gsm
MP15A4    –  Monsoon Weatherproof Paper A4 150 gsm (Box 100 Sheets)
MP15A42  –  Monsoon Weatherproof Paper A4 150 gsm (Box 200 Sheets)
MP15A45  –  Monsoon Weatherproof Paper A4 150 gsm (Box 500 Sheets)
A3 Monsoon Paper Heavyweight 150gsm
MP15A3    –  Monsoon Weatherproof Paper A3 150 gsm (Box 100 Sheets)
MP15A32  –  Monsoon Weatherproof Paper A3 150 gsm (Box 200 Sheets)
MP15A35  –  Monsoon Weatherproof Paper A3 150 gsm (Box 500 Sheets)