K-Sun Label Printers
K-Sun Label Printers are a range of portable and PC compatible Industrial Heat Shrink Tube and general custom Labelling Systems. K-Sun LABELShop® Label Printers let you create your own custom adhesive-backed labels on the job for all your storage and inventory marking, signs and warnings, equipment and tool ID, as well as hundreds of other applications in the school, library, plant, hospital, warehouse, office, lab or field. All K-sun Label Printers use the one range of Label Tape and Heat Shrink Label Cartridges.
K-sun Label Printers Range
Please Click on the links below for more information on each type of K-Sun Label Printers.
K-Sun PEARLabel 360 Label Printer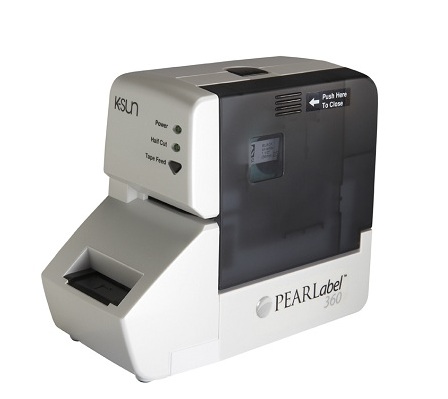 PEARLabel 360 Label Printer is an Industrial PC and Mac compatible printer with a LIFETIME WARRANTY. Prints 360 DPI Quality Labels and Shrink Tube, with label sizes from 6mm to 36mm. Comes with Peelguard feature, Label Software, AC Adaptor, USB Cable, Tape Cutting Tool …Great for creating high quality QR Barcodes and general labelling. Click here for information on the K-Sun PearLabel 360 Label Printer Code 2360PCM          Our Price $399.00 + gst ($438.90 inc gst)
K-Sun PEARLabel 270 Label Printer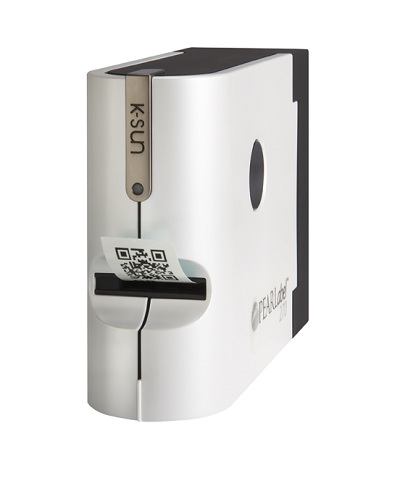 PEARLabel 270 Label Printer is an Industrial PC and Mac compatible printer with a LIFETIME WARRANTY. Prints 270 DPI Quality Labels and Shrink Tube, with label sizes from 6mm to 24mm. Printer comes with Label Software, AC Adaptor, USB Cable, Tape Cutting Tool …Great for creating high quality QR Barcodes and general labelling. Click here for information on the K-Sun PearLabel 270 Label Printer Code 2270PCM          Our Price $239.00 + gst ($262.90 inc gst)
K-Sun Green Machine Label Printer Range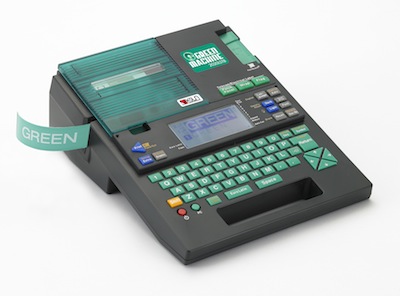 K-Sun Green Machine Label Printers are the Eco-Friendly solution for Professional Labelling, Bar Code, and Heat shrink Tube Label identification. Available in a choice of 3 models including stand alone and PC versions, the Green Machine is the most feature packed QWERTY Keyboard Label Printer on the market today. Click here to visit the Green Machine Label Printer page. Code 2020LSTB    Stand Alone Qwerty Label Printer          Our Price $339.00 + gst ($372.90 inc gst) Code 2020LSTB-PC  PC Model Qwerty Label Printer         Our Price $439.00 + gst ($482.90 inc gst) Code 2020LSTB-PCD  PC Model Deluxe Label Printer       Our Price $489.00 + gst ($537.90 inc gst)
BEE3 Label Printer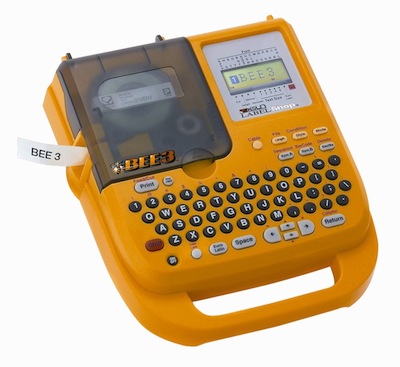 K-Sun BEE3 Label Printers are a 3 in 1 Label Maker for printing custom labels, Barcodes and Heat Shrink Tube Identification. The BEE3 Qwerty Keyboard Label Printer comes with a 3 year warranty and is perfect for Schools, Libraries, Technicians, Electrical Contractors…FREE Machine Offer Available. Click here for information on the K-Sun Bee3 Labelshop 3 In 1 Printer Code BEE3               Our Price $139.00 + gst ($152.90 inc gst)
BEE3+ Heat Shrink Tube Label Printer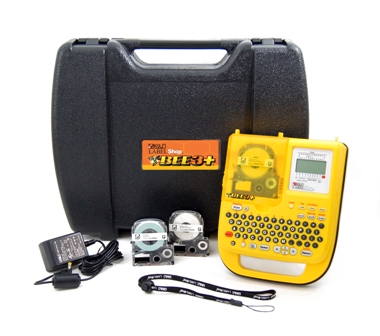 K-sun BEE3+ Industrial Heat Shrink Tube Label Printer is designed for technicians to use both in-house and in the field. Operates on AC adaptor and batteries – DC Auto and Truck adaptor also available. Prints tape sizes 6mm-18mm and Shrink Tube 3mm-12mm sizes. Bee3+ Label Printer comes with Hard Carry Case and 3 Year Warranty. Click here for information on the K-Sun BEE3+ Label Printer Code BEE3+             Our Price $249.00 + gst ($273.90 inc gst)
2010-PC K-Sun PC Label Printer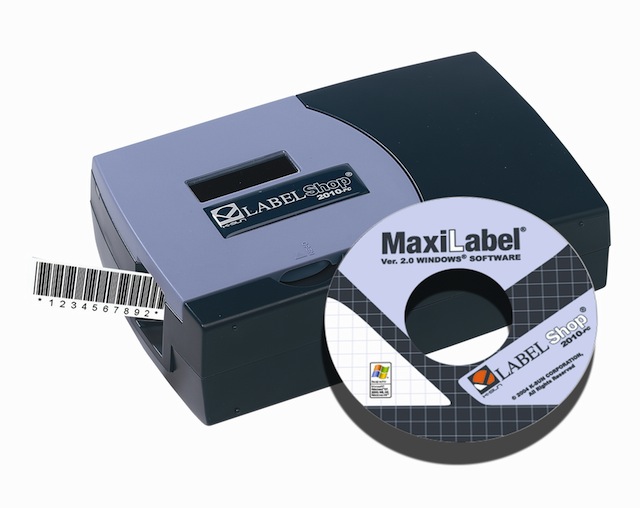 The K-Sun 2010-PC Label Printer is a PC Label Maker that allows you to easily design and print adhesive backed labels wherever a professional label is needed. Comes with easy to use MaxiLabel Pro V3 Software for use with xls spreadsheets and Microsoft Word. Print from 6mm – 24mm Labels. FREE Machine Offer Available. Click here for information on the K-Sun 2010-PC Labelshop Label Printer Code 2010-PC            Our Price $275.00 + gst ($302.50 inc gst)
K-sun 2011XLB Labelshop Label Printer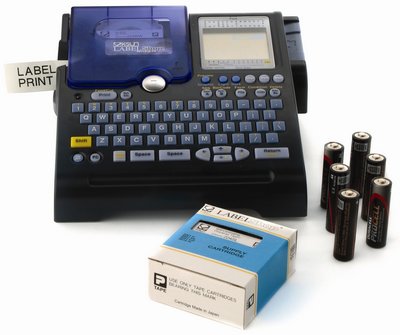 The K-sun 2011XLB Label Printer is a portable Industrial Labelling and Bar Code Machine with Qwerty Keyboard and revolutionary new features. Includes new PeelGuard™ Label Trimmer option. Prints 6-Bar Code formats (Code 39, 128, ITF, UPC-A, UPC-E & CODABAR), horizontal and vertical labels, multiple industrial, safety and office symbols. Click here for information on the K-Sun 2011XLB Label Printer Code 2011XLB            Our Price $349.00 + gst ($383.90 inc gst)
K-sun 2011XLB-PC Labelshop Label Printer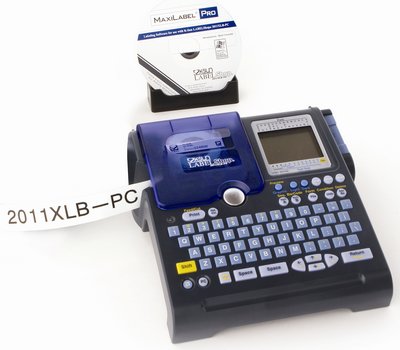 The K-sun 2011XLB-PC Label Printer is the ultimate labelling system that includes hand held portability or desktop PC connectivity all in one unit. Connect the printer to your PC and drive this powerful machine with new MaxiLabel® Pro Ver 3.0 software and AC power. This allows for use of full size computer keyboard and large screen monitor to design, edit and print labels easier and faster than ever before. Click here for information on the K-Sun 2011XLB-PC Label Printer Code 2011XLB-PC         Our Price $399.00 + gst ($438.90 inc gst)
K-sun 2012XLST Heat Shrink Tube Label Printer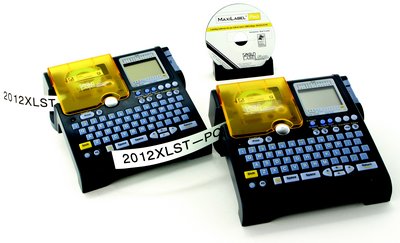 The K-sun 2012XLST Label Printer is a new portable, affordable heat shrink tube, wire wrap, and professional label printer all in one unit. Prints on polyolefin heat shrink tube and polyester wire and cable wrap materials and industrial polyester adhesive-backed tapes. Label printer includes the new PeelGuard™ Label Trimmer option. Click here for information on the K-Sun 2012XLST Label Printer Code 2012XLST           Our Price $399.00 + gst ($438.90 inc gst)
K-sun 2012XLST-PC Heat Shrink Tube PC Label Printer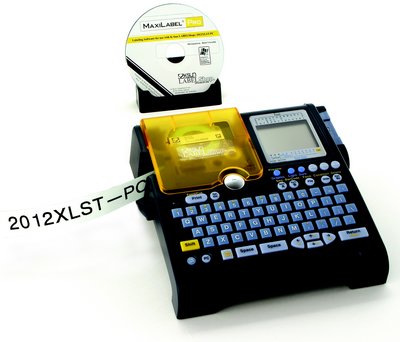 K-sun 2012XLST-PC is the ultimate Heat Shrink Tube and Industrial Labelling System that includes hand held portability or desktop PC connectivity all in one unit. Prints on polyolefin heat shrink tube and polyester wire and cable wrap materials and industrial polyester adhesive-backed tapes. Comes with MaxiLabel Pro Ver 3.0 Software and a larger QWERTY style keyboard and bigger LCD display panel for easier text and number entry and visual editing in stand alone mode. Click here for information on the K-Sun 2012XLST-PC Label Printer Code 2012XLST-PC            Our Price $499.00 + gst ($548.90 inc gst)       Click here for – K-Sun Green Machine 2020LSTB-PC Label And Heat Shrink Tube Printer