K-Sun LABELShop BEE3+ Heat-Shrink Tube Label Printer
K-Sun LABELShop BEE3+ Heat-Shrink Tube Label Printer
K-Sun LABELShop BEE3+ Heat-Shrink Tube Label Printer . The K-Sun BEE3+ "Terminator" is a Wide Format Heat-Shrink Tube and Industrial Label Printer Kit with 3 year unconditional warranty.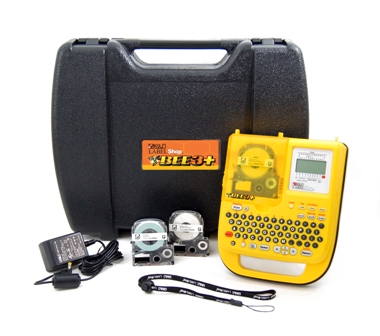 The Professional's best choice for heat-shrink tube identification and general custom labeling of instruments, wires, cables, panels, terminals, face plates, tools, and equipment. Kit includes BEE3+ printer with rubber edge guard, adaptor, case ,1 12mm Black on White Tape and 1 Black on White heat-shrink Tube Cartridge, wrist strap and 6 AA batteries.
12V-DC Auto & Truck adaptor also available – making the BEE3+ even more portable and affordable, saving on batteries during field operations.
11 Heat Shrink Tube Supplies and 58 Industrial Label Tape sizes and colours.
Our Price $273.90
Code: BEE3+




Click Here for Ksun Heat Shrink Tapes
Click Here for Ksun Industrial Label Tapes
Click Here for Ksun Label Printers