Ksun Heat Shrink Tubing Label Tapes
Heat Shrink Tube Label Cartridges for K-Sun Label Printers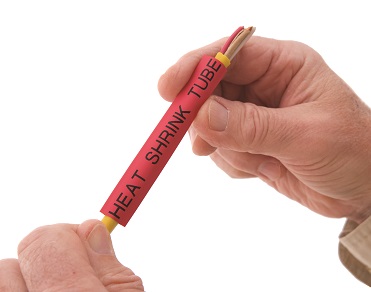 K-sun Heat Shrink Tubing is the easy and professional way to label Electrical and Computer Cables, both in-house and on-site. Heat Shrink Tube Identification is widely used by Electricians and Electrical Installers, Data/IT/Telecom Engineers, Technicians and with Wire/Cable Industries in the production process. K-sun sells a range of on-demand Heat Shrink Tube Label Printers for labelling wires and cables. Users simply load the Heat Shrink Tubing Label Cartridge into the K-sun Label Printer and print the desired text. The printed Heat Shrink Tube is then slid onto the cable and then shrunk with the use of a standard heat gun. See full range below.
K-sun Heat Shrink Tube has been extensively tested for Wire and Cable Marking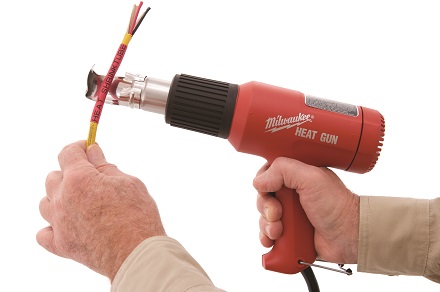 Ksun Heat Shrink Tubing material is an industrial grade polyolefin base material that ensures wire and cable information is clearly identifiable. The shrink rate is 50% or more in diameter and 15% or less in length with a shrink ratio of 3 to 1.K-sun Heat Shrink Tube material has met compliance: UL standard 224, Meets mil-1-23053/5 class 1 and 3, mil-IR 46846 type V ratings. The Heat Shrink Tube material is printed with a resin transfer ribbon for UV, scratch, fade, chemical and smear resistance. All K-sun Heat Shrink Tube Label Tapes are 96" (2.5 metres) in length. Click on the download link below for instructional information on K-sun Heat Shrink Tube Labels.
Range of Ksun Heat Shrink Tubing Label Cartridges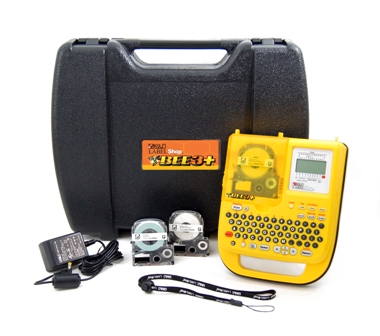 K-Sun Heat Shrink Tubing Cartridges suit the following K-sun Label Printers: BEE3 (3mm & 4.5mm sizes only), BEE3+, 2010-PC, 2012XLST, 2012XLST-PC and K-sun Green Machine, PearLabel 270 and PearLabel 360 Label Printers.
Click on the links below for more information and pricing on each Shrink Tube Cartridge.
Click here for – 203STBW – K-Sun Black On White (3mm) 1/8
Click here for – 203STBY – K-Sun Black On Yellow (3mm) 1/8
Click here for – 205STBR – K-Sun Black On Red (4.5mm) 3/16
Click here for – 205STBW – K-Sun Black On White (4.5mm) 3/16
Click here for – 205STBY – K-Sun Black On Yellow (4.5mm) 3/16
Click here for – 208STBW – K-Sun Black On White (6mm) 1/4
Click here for – 208STBY – K-Sun Black On Yellow (6mm) 1/4
Click here for – 210STBW – K-Sun Black On White (9mm) 3/8
Click here for – 211STBR – K-Sun Black On Red (12mm) 1/2
Click here for – 211STBW – K-Sun Black On White (12mm) 1/2
Click here for – 211STBY – K-Sun Black On Yellow (12mm) 1/2



Click Here for Ksun Heat Shrink Tube Label Printers
Click Here for Ksun Industrial Label Tapes