Black Binding Covers With Window
LGBK2W Black Binding Covers With Window A4 Size 100 Sets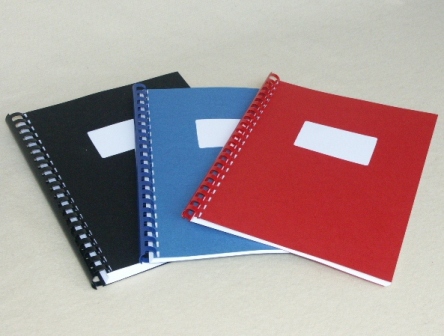 Black Binding Covers with Window allow the user to show the title of their document through the front of their report cover. Suitable for use with Comb Binding, Wire Binding, Coil Binding, Spiral Binding, Velo Binding, Strip Binding and Slide Binders. Our Black Binding Covers with Window are made from premium quality 270gsm Black Leathergrain Binding Cover stock that give your reports a professional look and enhance your image.
Black Binding Covers with Window can be used with most Binding Machines.
Meter Black Binding Covers with Window are used exactly as any other type of Binding Covers. Simply punch the Window Binding Covers with your Comb Binding Machine, Wire Binding Machine or Coil Binding Machine and insert Binding Spine. Each pack of Black Binding covers with Windows include 100 punched window fronts and 100 backs, enabling you to bind 100 documents.
Our Price $96.80
Code: LGBK2W
All packs include 100 window punched front covers and 100 backs – total 200 sheets.



Click Here for Complete Range of Binding Combs 21 Ring
Click Here for Complete Range of Wire Binding 34 Ring Supplies
Click Here for Complete Range of Clear Binding Covers
Click Here for Complete Range of Binding Covers with Windows