Compact 810 Thermal Roll Laminator
Australia's Most Popular School Roll Laminator
The Compact 810 Roll Laminator is perfect for Schools, Libraries, Government Departments and Businesses, being designed with the smaller to medium volume user in mind, and for those with limited available space.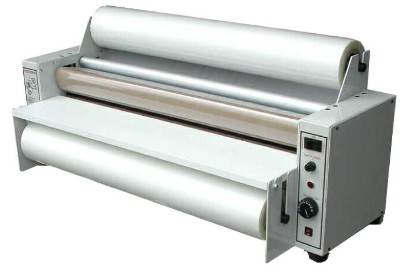 Australian Made, with durable construction, simplified controls and high quality output, the Compact 810 Roll Laminator is a good choice for schools, and other users who require reliable, high quality lamination at a low cost. The Compact 810 Roll Laminator comes with a 3 Year Warranty on all parts.
Virtually maintenance free, the Compact 810 Roll Laminator comes pre assembled. Setting up these laminators requires little training and preassembly means the laminating machine can be ready for use within minutes of unpacking. Protecting and enhancing pictures, awards, presentations, teaching aids, menus, work sheets and much more is easy with the Compact 810 Roll Laminator.
The Compact 810 Roll Laminator Features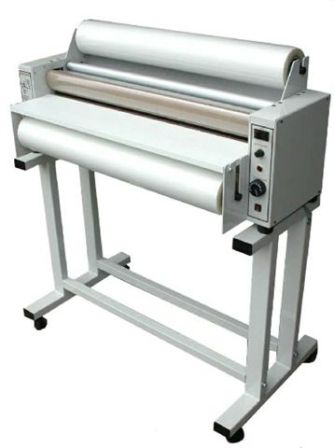 Packed with features, the Compact 810 Roll Laminator has a solid steel chassis and powerful industrial grade motor with forward / reverse and variable speed options. Other features include-Powerful heat shoes that heat up in minutes, and maintain a steady temperature even during long Laminating runs. The Compact 810 has an easy loading system, incorporating drop down idler bars that increase the heated area of the laminating film. Durable flow form synthetic rubber laminating rollers give excellent edge seal and smooth lamination on irregular surfaces, thick items, and during side by side laminating. Powerful elements provide a rapid heat up time of 5-10 minutes.
Other features include – Max Film Width 800mm (31.7″) – Weight 45kg – Max Temperature 170 C / 338 F – Speed 0-6 Metres per minute / 0-18 Feet per minute
The Compact 810 Roll Laminator is easy to service with all parts being quickly and easily replaced without major work. Also available with an optional mobile stand and uses 790mm Roll Laminating Film. See links below.
Our Price $POA – Call or email for a great price.
Code: COM810


Click here for 790mm Laminating Rolls to suit the Compact 810 Roll Laminator
Click here for full range of Compact Roll Laminators
Click here for full range of Roll Laminators