Roll Laminators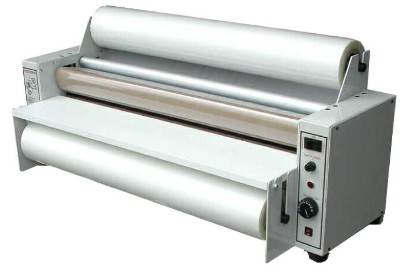 Meter Australia distributes a range of Roll Laminators to suit both low volume users and high use print environments. All of our Roll Laminators come packed with features and many are "Australian Made", which ensures that parts and future servicing is available. All Compact and Emseal Roll Laminators come with a 3 year warranty on all parts. All Roll Laminators are manufactured using solid steel construction and quality components.
Roll Laminating Machines come preassembled. Simply load your Laminating Film Rolls and your Roll Laminator is ready to use within minutes of unpacking.
Click on the Links below for more information on each range of Roll Laminators
Compact Roll Laminators
Perfect for Schools and low – mid volume users with durable construction, simplified controls and high quality output. The Compact Roll Laminators are a good choice for users who require reliable, high quality lamination at a low cost. Available in 370mm, 540mm, 810mm and 1020mm sizes
Click Here for range of Compact Roll Laminators
Emseal Thermal Roll Laminators
The Emseal Thermal Roll Laminator range has been designed for the low to medium volume user who demands quality results and ease of use, combined with superior quality of both parts and design. Available in 360mm, 540mm, 810mm and 1020mm and 1360mm sizes
Centaur Hot Roll Laminators
The Centaur hybrid Hot Roller Laminators combine the best features of hot shoe and hot roller technology. Ruggedly designed mechanical and electrical systems reduce time lost to maintenance and repairs.



Click Here for full range of Laminating Rolls
Click Here for full range of Laminating Pouches
Click Here for Pouch Laminators