Waterproof Menu Paper 195 Mic HF
Pre Scored A4 Horizontal Fold Waterproof Menu Paper 195 Micron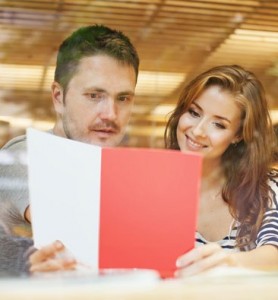 Meter Pre Scored 195 Micron Horizontal Fold Waterproof Menu Papers are designed for use in Restaurants and Bars where Menus need to withstand repeated usage and food stains. Waterproof, Tear-Proof and Grease-Proof these menus are tough. Simply wipe food and drink stains away with a damp cloth, ready to use again and again. Meter Easy Fold Pre Scored Waterproof Menu Papers can be printed on most Laser Printers or Toner Copiers, creating savings on repeat printing jobs and no need to Laminate.
Print Drink & Bar Menus on your Laser Printer or Digital Copier.
Horizontal Easy Fold 195 Micron Waterproof Menu Papers are Pre-scored for easy folding. Ready to print for menus or brochures the product can be folded across the short side (210mm Edge) in the middle of the A4 sheet. This creates an A5 Folded appearance. The Waterproof Menu Paper is Matt White Opaque and can be printed on both sides. Perfect for Menus.
Please Note: Keep all print a minimum of 4mm away from the scored area
Thickness 195 Micron (7.7mil) Weight (260gsm)
Call for Pricing
Re Order Code WMP195HF
Compatibility Guidance
Products are suitable for most Copiers and Laser Printers (both mono and colour machines)-small Volume, mid-volume & production machines. The Pre Scored stock may not be suitable for some small volume desktop machines. On such machines the user must establish for themselves the suitability &/or the optimum settings and paper path, being aware of the thickness and weight of the material. Please call or email us to ask for friendly advice.