LPA4SART – A4 Self Adhesive Laminating Pouches – Sticky Back ( Pkt 25 )
LPA4SART – A4 Self Adhesive Laminating Pouches – Sticky Back ( Pkt 25 )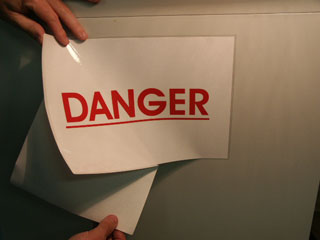 LPA4SART – A4 Self Adhesive Laminating Pouches – Sticky Back ( Pkt 25 )
Meter A4 Laminating Pouch Self Adhesive Back / 100 Micron-Handy pkt 25 sheets.
Meter Self Adhesive-Sticky Back Laminating Pouches are suitable for use in all quality hot Laminating Pouch Machines. Sticky Back pouches give a high gloss finish and are photographic quality.
Great for creating Instruction & Warning Signage.
Simply laminate document normally then remove backing sheet and stick on nominated flat surface. Instant signs in seconds.
Our Price $14.95
Code: LPA4SART