ID Laminating Pouch Luggage Loops
LOOP – Laminating Pouch Luggage Loops – Plastic Loops (100)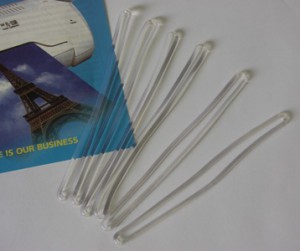 LOOP – Laminating Pouch Luggage Loops – Plastic Loops (100)
Meter Luggage Loops – Pkt 100 .
Clear Vinyl Loop that can be used as a Luggage Strap or for attaching ID Card to bag handle.
Simply pass loop through slotted Laminating Pouch or ID holder and pass back through the Loop to create a slip knot. Repeat process to attach to bag / luggage.
Our Price $24.20 + gst  ( $ 26.62 inc gst )
Code: LOOP