K-Sun PearLabel 360 Label Printer
K-Sun PearLabel 360 Label Printer is ideal for creating QR Barcode Labels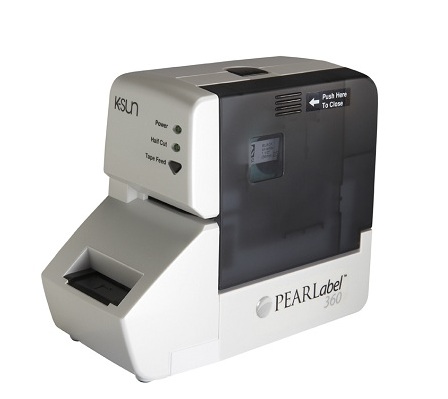 The K-Sun PEARLabel™ 360 Label Printer is a new 360 dpi label maker that prints wide format, heat shrink tube, wire wrap, and general industrial thermal transfer Label Tapes. This Labelling System comes with the industry's first LIFETIME WARRANTY! The PearLabel 360 has powerful Labelling Software that is Windows 7 and Mac® compatible. (Free Windows® 8 upgrade when available). Packed with unique features, the Ksun PearLabel 360 prints on 126 different heat shrink tube and special labelling materials in sizes ranging from, 4mm (1/6") to 36mm (1.5" ) for labelling tapes and 15 heat shrink tube sizes and colours ranging from 1/8" up to ½" (AWG size range 1-22). PEARLabel™ 360 uses K-Sun LABEL Shop® tapes and Heat Shrink Tube cartridges plus new wide format 1.5" (36mm) sizes.
The K-Sun PearLabel 360 Label Printer comes with unique Special Features including Lifetime Warranty.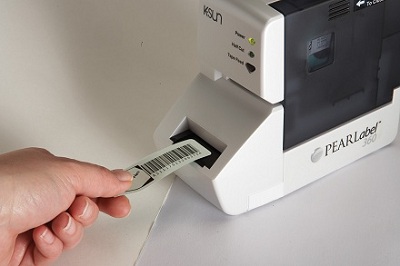 The K-Sun PearLabel 360 Label Printer features a revolutionary edge trimmer called PeelGuard® that rounds sharp corners making labels stick better reducing waste. Unique margin setting function allows users to reduce unwanted margin spaces down to 1mm, saving tape cost and waste when printing multiple labels. The PearLabel 360 Label Printer offers auto cut, continuous printing and Half-Cut which makes tape liner removal fast and easy. Simple to use software makes 15 different popular Barcode Labels including the ability to custom design and print a QR Barcode or a DataMatrix 2-dimensional – 2D barcode.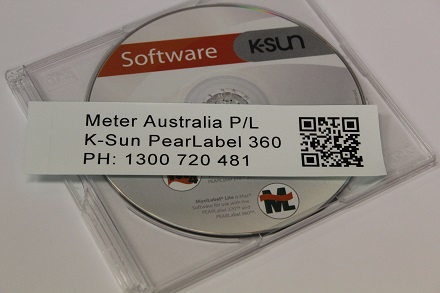 The PearLabel 360 Label Printer has MaxiLabel® Pro Ver. 4.0 label maker software that has 839 built in symbols (ANSI, IMO, PPE, Target Organs and Signal Words) for creating safety signs and labels. Split printing allows users to make multiple colour signs and labels. PEARLabel™ 360 Label Printers have a mobile printing capability with the new K-Sun labelling app for iPhone® and iPad® devices.
For K-Sun PearLabel 360 Label Features and specifications see links below.
Our Price $438.90  ($399.00 + gst)
Code: PearLabel 360




Click Here for Ksun Heat Shrink Tapes
Click Here for Ksun Industrial Label Tapes