K-Sun 2012XLST Label And Heat Shrink Tube Printer
K-Sun 2012XLST Label And Heat Shrink Tube Printer
The K-Sun 2012XLST is a new portable, affordable heat shrink tube, wire wrap, and professional label printer all in one unit.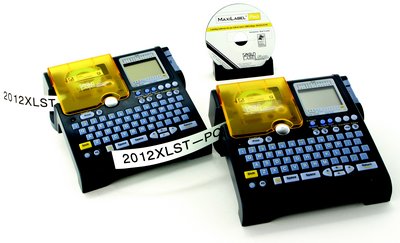 Prints on polyolefin heat shrink tube and polyester wire and cable wrap materials and industrial polyester adhesive-backed tapes. Printer runs on 6 -AA batteries(included) or AC power adapter(included) that meets new International Electrical Energy Reduction requirements.Large QWERTY style keyboard and bigger LCD display for easier text, number entry and visual entry. Contains Industrial Symbols Library, 14 fonts, 6 Bar Code formats, automatic power off, 8 lines of text, and memory back-up.
Includes the NEW PEELGUARD feature – a built-in device that rounds label corners on demand, providing greater peeling protection and more professional looking labels.
Our Price $499.00
Code: 2012XLST






Click Here for Ksun Heat Shrink Tapes
Click Here For Ksun Industrial Label Tapes