White Leathergrain Binding Covers A4
LGWH2 – White A4 Leathergrain Binding Covers 270 gsm – Pkt 100
White A4 Leathergrain Binding Covers. Premium Quality 270 gsm A4 Binding Covers.Leathergrain Embossed.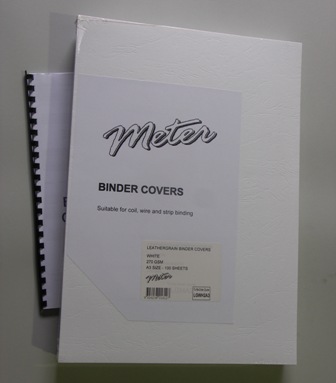 •  Use White Leathergrain Covers to give your documents a professional look.
•  Suitable for Comb ,Wire ,Coil ,Strip ,Velobind ,Fastback and Tape Binding Systems.
•  Other sizes can be cut to size. Round cornering also available.
Our Price $17.60
Code:LGWH2



Click Here for Complete Range of Leathergrain Binding Covers
Click Here for Complete Range of Binding Products